ARTIGIANO IN FIERA 2023 BOOK YOUR HOTEL AT THE BEST PRICE ON THE WEBSITE NEAR THE MILAN RHO/PERO FAIR – FOR THE MONTHS OF DICEMBER 2023 – JANUARY, FEBRUARY 2024
Hotel 2C is located in Legnano at 900m. Exit the A8 motorway, 18 km from the Milan Trade Fair in just 14 minutes.
If you prefer to go by bus the bus stop is 100 meters from the Hotel 2C and takes you directly to the Fiera in Milan.
Hotel 2C *** has 60 rooms divided into 2 buildings: the Hotel with 36 rooms (3 of which are reserved for disabled people), and the Dependance with 24 rooms with LCD TV,
–  Free and unlimited Wi-Fi via Fiber Optics both in the room and in the common areas.
–  Last minute promotional offers for FAIRS
–  Rich breakfast buffet
–  Ample free parking.
For any information, please contact us at Tel. +39 0331.440159
or at the e-mail address: info@hotel2c.it –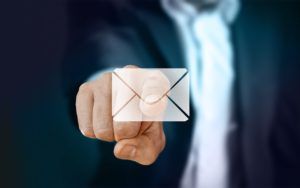 – ONLINE BOOKING – CLICK HERE

HOTEL2C NEAR THE MILAN FAIR RHO / PERO – ARTIGIANO IN FIERA
INTERNATIONAL EXPO OF CRAFTS, PEOPLES AND NATIONS
Every day from 10.00 to 22.30 – Free admission. #ArtigianoInFiera
– From 02th to 10st December 2023
Artigiano in Fiera is the international event that for twenty-five years has been promoting the craftsman and the products of his work. The only event in the world that communicates the beauty and goodness of arts and crafts.
_________________________________
NEAR HOTEL FIERA EICMA – From 09th to 12st November 2023
MILANO RHO-FIERA

The passion for two wheels is rekindled. #EICMA
The show arena for two-wheel lovers.
Shows, competitions, entertainment and pure adrenaline.
_________________________________
HOTEL FIERA MILANO – HOMI Fashion&Jewels Exhibition
– From 11th to 14st January 2024

In Milan, the only event exclusively dedicated to Accessories, Apparel and Jewellery
#HOMI #HOMIFashion #HOMIFashionJewels #HOMIExhibition
__________________________________
HOTEL 2C NEAR FIERA MICAM – International Exhibition of Footwear.

MICAM, MICAM Milano, the world's leading footwear fair promoted by Assocalzaturifici, is one of a kind: a benchmark event for dealers from all over the world.
Top footwear brands present their collections at both editions of the fair: F/W in March and S/S in September.
MICAM Milano will be back with the SS 24 collections and looks forward to seeing you at the Fiera Milano Rho from – From 18th to 21st February 2024
_________________________________
HOTEL 2C NEAR FIERA MIPEL – International market of leather goods and fashion accessories.
MIPEL is the most important international event in the world of the bag and the fashion accessory. With the two half-yearly editions it guarantees international visibility to the brands reviewed and attracts visitors from all over the world. #MIPEL125 | FORMAT FISICO
– From 18th to 21st February 2024 – SS2024 COLLECTIONS
_________________________________
HOTEL 2C NEAR FIERA LINEAPELLE – International exhibition of leathers, accessories / components, synthetic / fabrics and models for footwear, leather goods, clothing and furniture.
– From 20th to 22st February 2024


The exhibition system represented by Lineapelle and the exhibitions linked to it is based on the primacy of companies (Italian), bearers of style, quality and customer service.
In 1981 with Lineapelle, which absorbed the pre-existing Italian fashion preselection, the most qualified international review of leathers, accessories, components, synthetics, fabrics and models for footwear, leather goods, clothing and leather furniture was born. It takes place twice a year in the Milan exhibition center, in March for the summer collections and in September for the winter collections. Distinctive in its historical development is the constant primacy of stylistic and qualitative innovation, which makes it indispensable for the world demand. Around Lineapelle, a universe of 50,000 companies rotates, 1 million workers and a turnover of 115 billion dollars / year.
At #Lineapelle, there are an average of 1,100 companies from 40 countries.
_________________________________
HOTEL 2C NEAR FIERA HOMI – HOMI FASHION&JEWELS EXHIBITION
A dynamic and fluid path in which 10 satellites define the store of tomorrow, expanding business opportunities thanks to new territories of meeting between exhibitors and buyers.
#HOMI, the innovative opportunity for the business of the lifestyle sector. It is the new great project of Fiera Milano dedicated to people and lifestyles, a new idea of ​​fair to be discovered that revolves around the person, his styles, his spaces: all this is HOMI, the 10-dimensional house.
_________________________________
SALONE DEL MOBILE HOTEL2C NEAR THE MILAN FAIR RHO / PERO

The dates of the Salone del Mobile Milano 2024
FURNITURE FAIR 2024 / SALONE DEL MOBILE 2024
Salone del Mobile. Milano | 16 – 21 April 2024 – #SaloneDelMobile2024
From 16 to 21 April 2024 the appointment with the events of the Salone del Mobile returns.
Discover the Italian and international design companies and their products.
_________________________________
HOTEL 2C NEAR FIERA MIDO – International Optics, Optometry and Ophthalmology Exhibition 

Mido is the International Optics, Optometry and Ophthalmology Show that takes place every year in Milan. Today Mido is the leading international fair in the eyewear sector, it is a unique event in which everything is designed, produced and presented to operators in advance, it is an event full of events, personalities, information, services, it is above all a meeting place to carry out business, create contacts and discover market trends.
_________________________________
HOTEL 2C NEAR FIERA MADE EXPO – Milan Architecture Design Building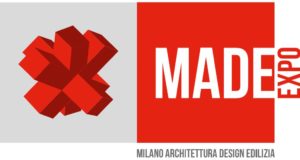 An increasingly international event able to offer companies an effective tool both on a commercial and communication level. The concept of MADE expo is in fact highly innovative and is proposed as a laboratory for ideas, analysis and solutions.
_________________________________
NEAR FIERA SMAU


SMAU: where you find innovation for your business.
Smau, with its circuit of events on the territory, has been supporting companies and its professionals for over 50 years in meeting the need for innovation by promoting networking and professional updating, becoming a relationship platform that connects companies to the entire ecosystem of 'innovation: startups, incubators, accelerators, technological partners, public administrations, following the dynamics of open innovation.
_________________________________
NEAR FIERA BIMU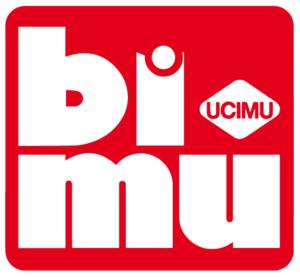 BI-MU the international biennial dedicated to the manufacturing industry of metal removal, deformation and additive machine tools, robots, digital manufacturing and automation, enabling technologies and subcontracting.
_________________________________
NEAR HOTEL FIERA MYPLANT&GARDEN #MYPLANT&GARDEN


The fair is open only to the professionals in the field.
It is the only trade fair that presents and promotes the whole green industry through its 9 macro-sectors
(nurseries, flowers, decoration, landscape, machinery, services, garden care, pots, outdoor furniture)
_________________________________
PLAST  HOTEL2C just 15 Km. from the FIERA DI MILANO RHO/PERO


#PLAST NEW DATES 
__________________________________